Are you spending more time gathering and validating data in spreadsheets compared to analyzing the information?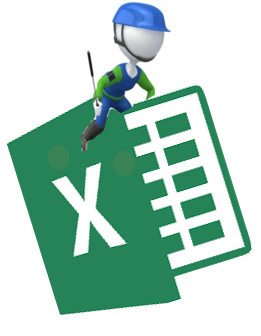 If you answered yes, then you are not alone. According to a recent Oracle survey, 93 percent of finance managers are drowning in spreadsheets, with 75 percent of them relying on spreadsheets for budgeting, planning, and forecasting.
We operate in a data driven world which requires people, processes and tools to be able to capture, analyze, plan, measure and execute against the dynamically changing business climate.
The Challenge
Organizations that are overly dependent on spreadsheets to support reporting, planning and forecasting activities are challenged by timeliness, quality, flexibility, and cost from the manual effort required to gather information from multiple sources, manipulate and correct the data and ultimately report out the results.
Ask yourself:
How many times have you or your analyst found formula errors or "hard-coded" numbers in formulas from prior versions?
What kind of impact would a new acquisition or the addition of a new Department or Cost Center would have on your planning/forecasting models and reports?
The majority of time and effort spent on spreadsheets includes:
Gathering Data
Structuring Data
Correcting Data

All subject to human error.
The burden of the effort requires organizations to use their financial and business analysts to spend their time and skills on non-value added tasks compared to analyzing and reporting trends. All of this time spent on gathering, structuring and correcting data is compounded by organizations monthly cadence, creating an endless cycle of non-value add work. The accumulated effect is that organizations spend more than 80 percent of their effort getting their data ready and only 20 percent on analyzing and planning based on the results of the data.  Therefore, the value desired from analytics is greatly reduced and the analysts become frustrated in their role and leave.
The Solution
Identify an Enterprise Performance Management (EPM) solution that can automate the manual effort associated to gathering, structuring and correcting the data, while providing organizations with KPI dashboards, "what if" modeling, and dynamic reporting.
These solutions have existed for decades but have been expensive to purchase and complex to implement.  Over the past 5 years, we have seen new software companies create cloud products to reduce the cost and complexity with limited capabilities.  There is good news today.  Oracle took their market leading Hyperion Planning and Essbase products and migrated them to the cloud to introduce a SaaS offering called Enterprise Planning and Planning Budgeting Cloud.
This suite of SaaS applications combines the innovation and simplicity of the cloud with predictable financial and operational forecasting, predictive planning, rich scenario analysis, and interactive dashboards. Additionally, Oracle's cloud EPM solution provides integrated, driver- based financial planning and reporting for income statement, balance sheet, and cash flow analysis.
The inherent benefit to customers is the reduction of investment to acquire, install and maintain the solution.   The primary reduction of investment comes from Oracle's cloud.  There is no hardware, database or system administration required to support and maintain the application.  In addition, the new applications were designed with an integrated set up tools and templates to simplify the implementation, reducing the time and money traditionally required.
Since the application can be deployed in phases, it provides an opportunity for organizations to roll out the application at their own pace.   These phased approaches can be up and running from software provision to live in six to eight weeks.
If you would like to learn more about Oracle's Cloud EPM applications or see a demonstration, click the following:
EPM Webinar and Demonstrations